Game of Thrones fans want to know everything about the show, including where it is filmed. More often than not, the answer to this question is: Iceland. In fact, some superfans have even come here searching out Game of Thrones tours for their favorite filming locations. But did you know you can actually do a Game of Thrones tour on your own? All the places seen on the show are accessible to the public. You just need to know where to go. Whether it's scenes filmed north of the Wall with Wildlings or the Bloody Gate entrance to The Eyrie in eastern Westeros, you'll find them in Iceland. Here are some of the filming locations for you to do a DIY Game of Thrones filming locations tour. This is for all you thronies who are hoping to spot Jon Snow or Daenerys Targaryen While visiting Game of Thrones locations in real life.
First, you'll want to make sure you've chosen the right vehicle for your trip. Also, make sure you've packed the right items to stay warm on your adventure. Now you're ready to head off and explore some of the frozen landscapes made so popular by the HBO smash hit. Be forewarned: there are a couple of spoilers ahead if you're not all caught up on season seven of GOT. Read on at your own peril if you're not up to date!
Kirkjufell – The Mountain Shaped Like an Arrowhead 
At the beginning of season seven, Sandor Clegane (also known as The Hound) peers into a fire. While gazing at the flames, he sees a vision of a "mountain shaped like an arrowhead" and the Army of the Dead marching past. Later in the season, Jon Snow and his band of men encounter Kirkjufell on their search for the Night King. They're getting close and will soon face a battle of epic proportions. Not only is Kirkjufell unusually shaped, but it also has a beautiful waterfall in front of it. It's the most photographed mountain in Iceland, and it's easy to see why when looking at pictures.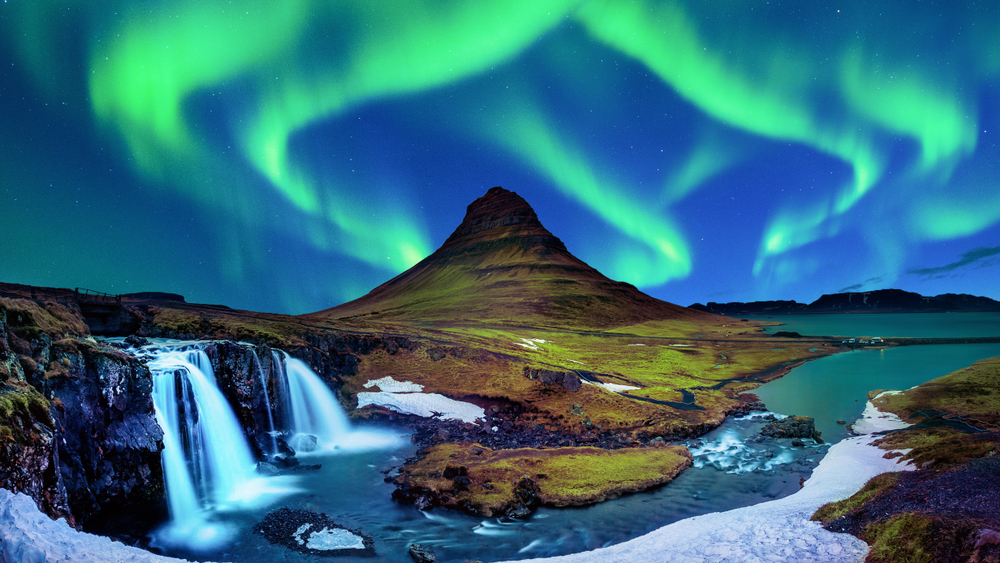 Thingvellir National Park – Also Known as The Bloody Gate and The Vale of Erryn
Thingvellir National Park has special significance in Iceland due to its important role in the country's history. It was here that Iceland's (and the world's) first parliament convened in 930 AD. If you come here on your DIY Game of Thrones tour, you'll no doubt recognize it as the Vale of Arryn, and it's entrance, the Bloody Gate. All visitors to the Eyrie must first pass through this aptly named checkpoint.
And the stronghold of House Arryn isn't the only thing you'll find here. This was the filming location where The Hound roamed the Westerosi countryside with Arya Stark. It's also where he faced off with Brienne of Tarth during their legendary sword battle.
Vik – Eastwatch-by-the-Sea 
This seaside village in Southern Iceland is a must visit, regardless of whether or not you are a Game of Thrones fan. It's home to some pretty cool natural phenomena. Not only will you find volcanic black sand beaches here but also hexagonal basalt columns made from dried lava. You won't find them many places on Earth. The midnight hue of Vik's shores are the perfect setting of Eastwatch-by-the-Sea. The Night's Watch guards this Castle on the easternmost part of the wall. In the thrilling finale of season seven, this is where the Night King destroys the Wall with the breath of his icy dragon Viserion. The Whitewalkers breach the Wall and continue their deadly march into the southern part of Westeros.
Grjótagjá Cave – The Place Where Jon Snow and Ygritte Became More Than Friends
This small lava cave is close to Lake Mývatn and was popular among Icelanders for many years. Geothermal activity in the area heats the water in the pool and makes it a great temperature for bathing. The temperature isn't regulated though (it comes from volcanic activity after all), so always use caution and common sense when getting into any of Iceland's hot pools. Jon Snow and Ygritte found shelter in this small cave and took a dip in the turquoise waters of the grotto during season three of the popular series.
Some DIY Game of Thrones Tour Filming Locations 
These are just a few places of interest for Game of Thrones mega-fans. You can do a more comprehensive tour with a licensed operator while traveling. The series has been shooting here since season two and Iceland's inspiring and snowy landscapes will continue to captivate for years to come. All scenes north of the Wall were shot in Iceland, so now that the Whitewalkers are moving south, let's see how producers incorporate Iceland into season eight. We can't wait to see what's in store for the battle of the Seven Kingdoms!
Iceland24
© All rights reserved